LAST REGISTRATIONS
SIGN UP FOR FREE
For your Official Registration you can contact us trough: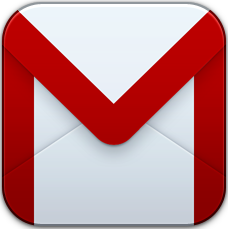 CONTACT FORM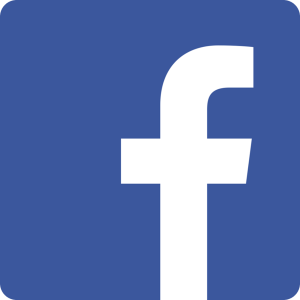 PROMOTE WORLDWIDE YOUR ACADEMIC ARTISTIC WORK – FOR FREE
Present your artistic creation to your personal ONLINE ARTISTIC – SCIENTIFIC MASTER CLASS
Get your digital valuable Diploma signed by: Zervas Art | Club UNESCO | Online Art Gallery & the Artistic Scientific Committee of Zervas Art
Only for the partners famous artists & Professosrs in the Online Art Gallery
STUDY OR ENRICH YOUR FINE ARTS STUDIES
WATCH & STUDY THE ONLINE ARTISTIC – SCIENTIFIC MASTER CLACESS
Enrich online your artistic skills through Postgraduate Level Studies from famous artists and Professors from Universities & Academies of Fine Arts
Get the valuable Official Diploma signed by: Zervas Art | Club UNESCO | Online Art Gallery & the Artistic Scientific Committee of Zervas Art
For all artists and interested to study Fine Arts 
OUR CRAZY OFFER
13 WEB PAGES + E-SHOP only 140€ ! …from 1.200€
DON'T WASTE YOUR TIME
HERE IS THE PRESENT AND THE FUTURE 
OF THE ONLINE ART MARKET
WHAT WE PROVIDE
"World Federation of Zervas Art Clubs" will promote your ONLINE PAINTING EXHIBITION in our International Online Gallery! Art Exhibitions communicate with the whole world and promote the paintings  of important artists & their Galleries . The Online Gallery has as goal to send the message for more high level ART to all over the world.  The exhibitions are realized under the Auspice of the "Club for UNESCO of Achaia". Your participation will be great honor.
CREATION OF 7–13 WEB PAGES + E-SHOP For Free (1 Home page | 2 Exhibitions | 3 Artists | 4 Profile | 5 View all artworks | 6 Gallery | 7 E-shop | 8 Artworks – 9 House – 10 Business – 11 Proposals – 12 Special Offers – 13 Collectors)
SALES:  Agreements and direct sales from the artists (or your Galleries)
COMMUNICATION:  Direct communication of Customers, Collectors, Galleries, Museums with the artists via:  Email, Facebook, Viber, WhatsApp, Skype, Mobile, Instagram (or your Gallery)
DIRECT CONTACT WITH CUSTOMERS & COLLECTORS: Private agreements and direct sales
PERCENTAGES: Without percentages to any one
INTERNATIONAL PROMOTION: to 160 countries: 2.500.000 views – 1.200.000 viewers in the Social Media – 30.000 visitors   in the Online Gallery + 550.000 viewers in Zervas Art Community …per month
3 CERTIFICATES: Certificate, Diploma & Award (digital) signed by "Club UNESCO of Achaia" & "Zervas Art"
3 POSTER: We will post in"Zervas Art" international community of 80.000 members your "Online Solo Exhibition
DURATION:  Three (3) years
ONLINE:  24 hours / day
TARGETED DAILY ADVERTISING IN 160 COUNTRIES VIA: Google, Instagram & Facebook
CHANGES – ADDS: Any time you can change or add new paintings
PARTICIPATION: Send us the Application & your portfolio, we will answer inside 3-5 working days
OUR ARTISTIC MANAGEMENT
"Zervas Art" specializes since 1999 in a personalized and friendly relationship with each of its 8,000 artists-partners. The "Online Art Gallery" aims to adapt its service / management to suit the needs of each artist and to place them where there is going to be both a success and the result. Her passion and determination is evident in her promotion and every service related to the sale of her artists' works of art. "Zervas Art" has strong convictions for the support, construction, promotion and encouragement of its artists to make full use of their potential, as it has 20 years -of first-hand experience- and tremendous knowledge and love for its artists and their anxieties, to continually enthusiastically support the success together. He is also known to represent the artists he truly believes in.
"Online Art Gallery" by "Zervas Art" aspires to be the manager it would require for itself and is committed to finding solutions to promote its talented artists and improve the day-to-day sales of their work,because everyone has their studies, as well as a multi-year career in the visual arts.
THE WEB SALES OF ART TODAY
After the covid period, it is clear that online sales are constantly rising,  and it will be permanent. "Zervas Art" and the best partners in the field of online sales created the unique and most advanced platform for the promotion of artworks, directly from the artists to the buyers "without intermediaries" !!!
The Global Strategy of the ONLINE ART GALLERY is that all artists have equal and the same sales prospects. The only difference is the preferences of the buyers and the prices. That's why artists are free to negotiate the prices of their artworks (without anyone knowing it), just like selling from their studio.
It is true that some sell and others do not sell. This is only because of the prices and preferences of the buyers. But in the long run, all artists and all artworks will find their customer!!!  The transparency and publicity of the visitors' measurements are absolutely true and correct and are proved to 1,500 visitors every day !!! While the number of viewers exceeds 2,500,000 every month. ONLINE ART GALLERY by Zervas Art is supported by the most modern WEB MARKETING with the aim of success and rapid growth.  You are welcome in the unique International Art Market on the Web!     We wish you SOLD OUT !!!
ART SALES & ECONOMIC STRATEGY 
The ONLINE ART GALLERY of "Zervas Art Clubs" have the strategy to don't take percentages from the sale of the artworks of the artists.
Artists are free to sell in any price they want under of any agreement with the buyers, without give explanations to no one.
"Online Art Gallery" cannot have any official statistic or guarantee about sales, because sales are not her responsibility and we don't use any control or counter for the artists, it is 100% private detail of the artists.
"Online Art Gallery" is absolutely one "ARTISTS Online Art Gallery" !!!   Many artists confirmed that they sold… but no one know more info's…
Some artists had SOLD OUT but we haven't the right to announce names and details.   "Zervas Art Clubs" have the responsibility for the creation, the success, the management, the strategy of advertisement, the daily technical support of the platform and the international Promotion 24h per day.
So, we offer the minimum cost for the creation of the ONLINE SOLO EXHIBITIONS that are promoted in 13 webpages on our platform.
– If someone request an offer from some company for the creation of this web strategy of 12 paintings, will get a cost more than 1.200 euros — After that you have to pay advertisement and monthly services…-  Our price start from 140 euros with full support 100% !!!  If you visit one exhibition you will understand so easy how much is the work and the cost of this grand project !  WE DO IT BECAUSE WE CAN 
Please contact us or the "Zervas Art Club" or our "Special Partners" in your country. 
CERTIFICATES TO THE ARTISTS
All the artists receive 3 precious Digital – Signed Certificates important for their career
WE ARE TALKING WITH NUMBERS
56.222  Visitors (Collectors, Art Lovers, Buyers, Artists)        1.871.496  Different Viewers         3.469.757  Views        1.250.000  Viewers in "Zervas Art Community"
Registration under the Standard Terms and Promotion
Registration under Extra Terms and Promotion
Organization of Special Group Exhibition (150 paintings)
Our team will create your exhibition in 5 working days
In every case the promotion of every artist will be supported for 3 years
In every case your paintings or your exhibition will be open for 3 years and the visitors of the Online Gallery will be in contact with you
You can change your paintings or add new … any time
CREATION OF 13 WEB PAGES + E-SHOP
Galleries, Artists, Curators:

Now, you can promote your artists and your exhibitions to all over the world and contact with the lovers of art, the customers and collectors direct via: email, facebook, Instagram, skype, viber, whatsapp, mobile. 

Support your success and open your works in every country with very low cost. 
Universities, Academies, School of Fine Arts:

  Give the possibility to your Professors and your Students to be promoted in the whole world and give them the opportunity to contact with the lovers of art, the customers and collectors direct via: email, facebook, Instagram, skype, viber, whatsapp, mobile. 
Support

the success of your Professors  & Students and make famous your Educational Institution.   
SIGN UP FOR FREE TO THE SUCCESS
For your Official Registration you can contact us trough: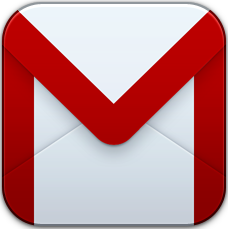 CONTACT FORM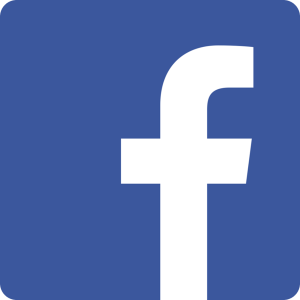 ART GATEGORIES
Your artworks will be prmoted in the folowing Categories
TESTIMONIAL
WHAT PEOPLE SAY
Feras Akil  
This humble gift is an appreciation for your efforts in supporting and spreading art all over the world. I wish you success and good luck, glad to make your acquaintance.
Miyuki Takanashi  
Many thanks my dear friend Zervas. Congratulations for the great opportunity that you gave me to show my art to the world. Artists are so happy.
Eda Gyenis
Warm thanks Panagiotis Zervas, for this wonderful possibility of the Online Art Gallery. It is so importand that you gice the chance to the artists to sale.
Shira Kamrad
It is perffect that artists have one so great online gallery to contact with customers and collectors and sale their paintings.  Congratulations and good luck to all.
Nizar Al Hattab
Congratulations a thousand congratulations and wishes from success to success dear Zervas Art. Your work is so proffesinal.
Rezaul Hoque
This Online Art Gallery of Zervas Art give the important possibility to the artists to contact with buyers and art collectors. Thank you for the attractive exhibition.
You can contact & talk for your registration with our Presidents of "Zervas Art Clubs" in your country
INVEST FOR YOUR NEW LIFE AND WIN