DILPREET SINGH HONEY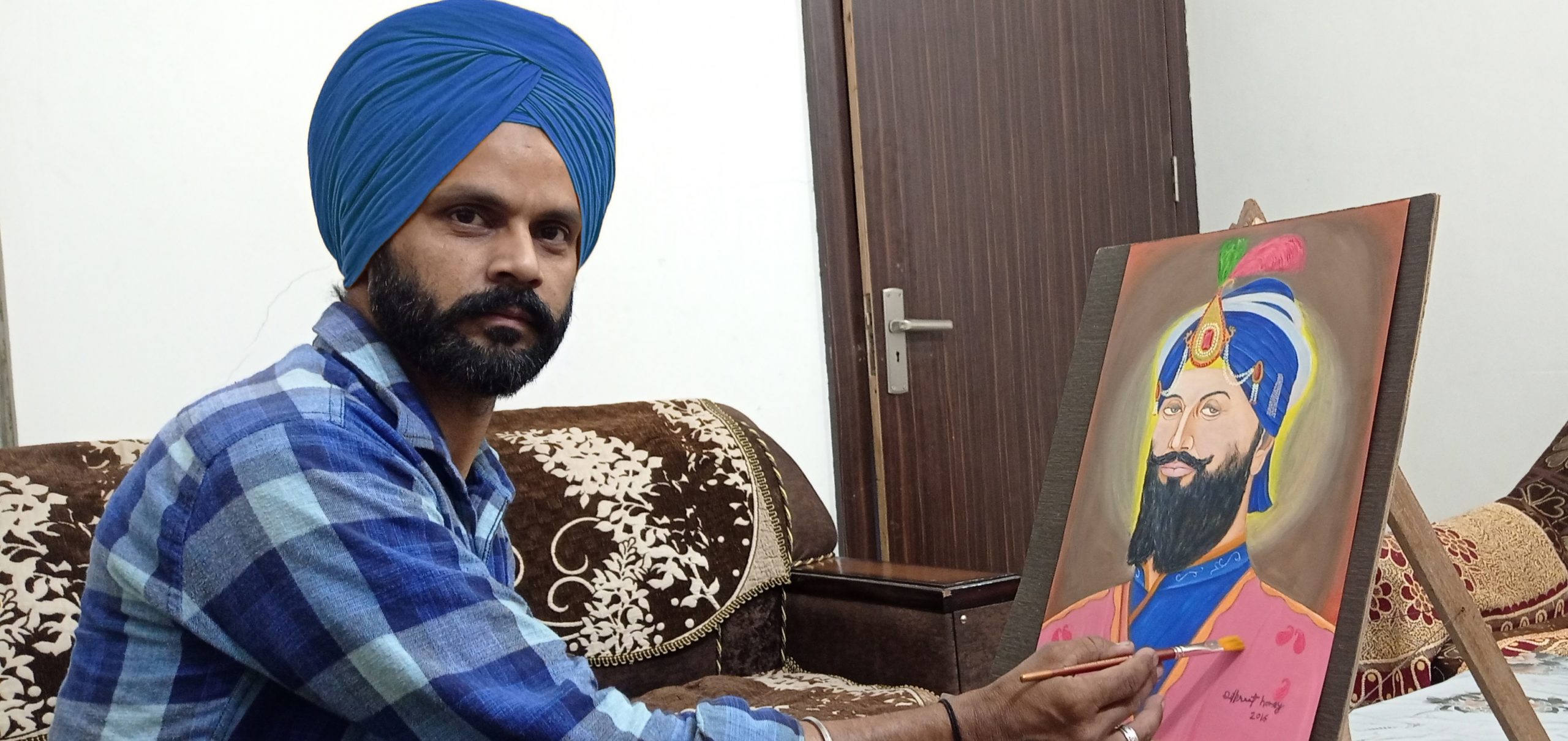 .
If you love art, you don't need millions to buy an artwork that you will live with !
If we really love art, we buy works by artists who live with us.
WHO IS DILPREET?
ABOUT
I am Dilpreet singh(honey) form Punjab,I am born Artist and make oil color paintings on thick paper.
I have made mostly Religious paintings.On social sites I am known as Dilpreet honey.I have made
Figurative paintings also.
EDUCATION
Bachelor of Arts
Punjabi University, Patiala, Punjab.
EXPERIENCE
Roto Scope, Sep-19-2011 to Dec-19-2012,
Prime Focus , Mohali.
Served as Roto Artist in Movies.
SKILLS
Roto Artist in Fusion and After effect.
Interior Designer in 3Ds max.
Portrait Painter with the medium of Oil colors.
3Ds max Eyeon Fusion
After Effect Photoshop
Gimp
"Buy Art from Living Artists, the Dead Don't Need Money"
You are welcome to CHOOSE & BUY great artworks from Dilpreet Online Painting Exhibition, in the best prices…!
Showing all 15 results